What You Need to Know About the DVSA Practical Driving Test

• You must pass the DVSA theory test before you can book the practical driving test.
• All learner drivers need to pass the DVSA practical driving test before they can drive unassisted on the roads.
• The practical driving test is designed to see if you can:
Drive safely in different road and traffic conditions.

Know the highway code and can show this through your driving ability.
• There is no minimum or maximum amount of hours driving you must do and there are no pass or fail quotas.
• The pricing information for the practical driving test can be found here >>
• You may reschedule a practical driving test and won't be charged for it as long as you give 3 clear working days notice. Sundays and bank holidays don't count as working days.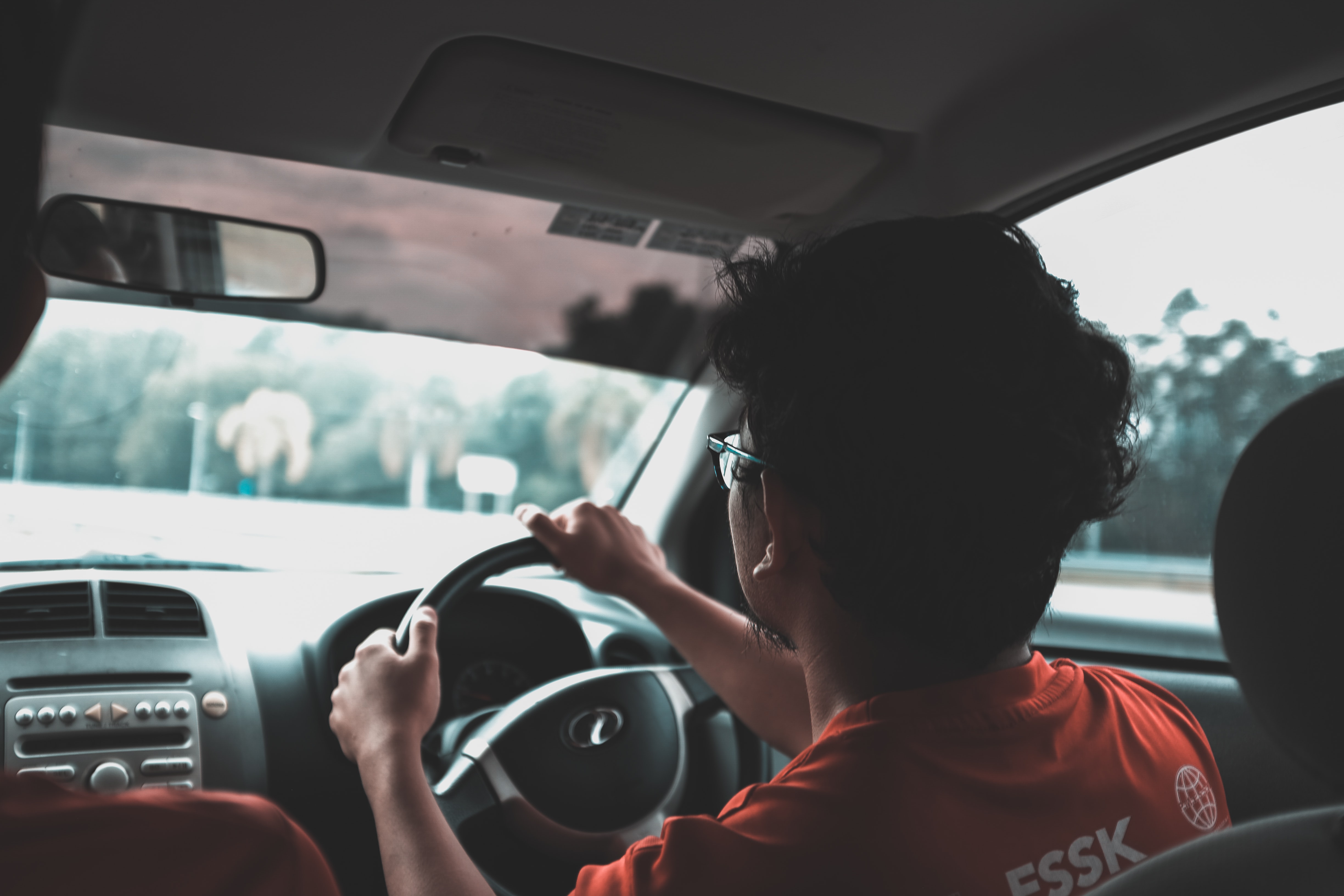 Documents You Must Bring to Your Practical Driving Test
• Your theory test pass certificate (unless you are exempt from taking the theory test).
• Your driving licence - photocard.
• If you have an old paper licence you must bring your passport with it.
• If you don't bring the correct documents your test could be cancelled and you will lose your fee.
Who Has to Take a Practical Driving Test?
• Learners on a provisional licence hoping to obtain a full UK licence.
• Those wishing to obtain a licence for a different vehicle category.
• Those with a non-GB licence that isn't approved for use in Great Britain. To check yours, you can use this link >>
How Do I Book My Practical Driving Test?
Make sure you have your provisional licence and theory test pass certificate to hand and you can:
Telephone: 0300 200 1122 (English bookings), 0300 200 1188 (English enquiries), 0300 200 1133 (Welsh bookings)
Textphone: 0300 200 1166 Fax: 0300 200 1177
Monday to Friday, from 8 am to 4 pm
How to Prepare for The Practical Driving Test?
Driving lessons with an approved DVSA instructor is highly recommended if you want to prepare for your practical driving test. Practising outside of lessons in your own car helps a lot too. You can also look at our scenarios and virtual lessons at http://1driver.teachable.com
The Practical Driving Test Explained
The DVSA Theory Driving Test must be taken and passed before a learner driver can book their practical driving test. It is made up of a multiple-choice section and a hazard perception test. Each part of the test is explored in more detail click here >>
What Happens During the Practical Driving Test?
• First, you will need to do an eyesight check. You must be able to read a number plate from a distance of 20 metres for new-style number plates (plates that start with 2 letters follows by 2 numbers - eg. RE51…) and 20.5 metres for old-style number plates. (You can write down what you see if you can't speak English or have difficulty reading).
• You will be asked 2 vehicle safety questions. These are known as 'show me, tell me' questions. You will be asked to show the examiner one question and tell them one question. All of the questions that you could be asked can be found here >>

• The driving part of your test will last about 40 minutes. The examiner wants to see that your driving is safe.
• You will be directed by the examiner and expected to perform normal stops, a hill start, and an angled start.
• You will be asked to reverse your vehicle performing either a turn in the road, a parallel park, a reverse around a corner, or a bay park.
• You may be asked to do an emergency stop.
• There is a section of independent driving where you will be asked to either follow signs of a series of directions. This section lasts for about ten minutes. Don't worry if you take a wrong turn on this section. You are being assessed for how you drive independently, not your sense of direction. The examiner will help you find your way again if you go off course.
• Try not to let a mistake affect your driving. Just carry on and do your best. You may still have passed.
• The examiner has the right to stop your test if they feel your driving is a danger to other road users.
• You may take your instructor or another person with you on your test and your examiner will ask you before you leave the test centre if you would like to do this.
• You will also be asked if you want that person present at the debrief at the end of the test.
• Occasionally an examiner will have a supervisor with them. They are there to monitor the examiner's performance, not yours. Your test may be cancelled and you could lose your fee if you don't let the examiner's supervisor come with you.
Your Driving Test Result
• You'll pass your test if you make 15 or fewer driving faults without getting a serious or dangerous fault.
• You may call your instructor over at the end of the test to listen to the examiner's debrief.
• The three faults you can get are:
A dangerous fault - this is a fault that involves danger to you or another road user.

A serious fault - this is a fault that could potentially be dangerous.

A driving fault - this is not potentially dangerous but if you keep on making the same fault it could lead to a serious fault.
When You Pass Your Test
The examiner will give you your pass certificate and offer to arrange for your full licence to be sent to you automatically. You can drive straight away once you have a pass certificate.
If You Don't Pass
You have to wait 10 working days before you can take your next test. You can book it straight away, you just can't take it before 10 working days have passed.
Eco-Efficient Driving
The examiner will give you feedback on how eco-efficient your driving is.
Rules for Cars Used for Driving Tests
Your car must:
• Be properly insured and have a valid tax disc.
• Be roadworthy and have a valid MOT if it needs one.
• Be checked if it has a known safety fault.
• Have a seatbelt for the examiner.
• Have an interior rearview mirror for the examiner - These can be purchased from most motor stores.
• Have a proper passenger head restraint.
• Be a smoke-free environment.
• Have 4 wheels.
• Be able to reach at least 62mph.
• Have a speedometer that measures the speed in mph.
• Have no warning lights showing.
• Have L plates (L or D plates in Wales) on the front and rear.
• Have a maximum authorised mass (MAM) of no more than 3,500 kilograms.
Hire Cars
These can only be used if they are fitted with dual controls and meet all of the other requirements.
Space Saver Tyre
You cannot take a test in a car with a space saver tyre fitted. These are for temporary use only.
Electronic Parking Brakes
Cars with electronic parking brakes can be used for the test.
Vehicles With Hill Start Assist
These can be used for the test. Hill start assist stops the care rolling back on steep hills.
Vehicles You Can't Use
These are vehicles that don't provide a good all round view for the examiner:
• BMW Mini Convertible.
• Ford KA Convertible.
• Toyota iQ.
• VW Beetle Convertible.
• Other types of convertible or panel vans may be unsuitable. Check with the Driving and Vehicle Standard Agency (DVSA) before booking your test.
Known Safety Faults
If your car has a known safety fault, you must bring the recall notice or letter stamped by the manufacturer, or written proof from the manufacturer or dealer to confirm they have fixed the fault.
If you can't do this your test will be cancelled and you'll lose your fee. A list of affected vehicles can be found here >>
Special Needs
When you book your test you'll be asked if you're bringing an interpreter with you. You'll also be asked if you have:
Any condition which affects your movement.

Any missing limbs.

Any special learning needs.

Arthritis.

Dyslexia.

Epilepsy.

Paraplegia.

Any other special needs.
You'll also be asked if you're:
Deaf - Either profoundly or not.

Heavily pregnant.
For more information click here >>
Cancelled or Stopped Tests and Bad Weather
Sometimes tests need to be stopped for bad weather, vehicle problems, or other reasons.
In bad weather, you should call the test centre as early as you can if you have an early test, or later in the morning if you have an afternoon test.
If your test can't go ahead you will be given a new test date as soon as possible.
If the DVSA cancel your test for other reasons and don't give you three clear working days notice, you may be able to claim out of pocket expenses. For more information click here >>
If the test is cancelled because of problems with you or your vehicle, you won't be eligible for compensation.
Candidate Impersonation
It is a criminal offence to impersonate a candidate. If you believe this is happening please report the matter. For more information click here >>