Identifying a Left Turn
Sometimes it can be hard to see a left turn. In these situations you may get a sign warning you of the turn. These signs can really help you prepare for turning.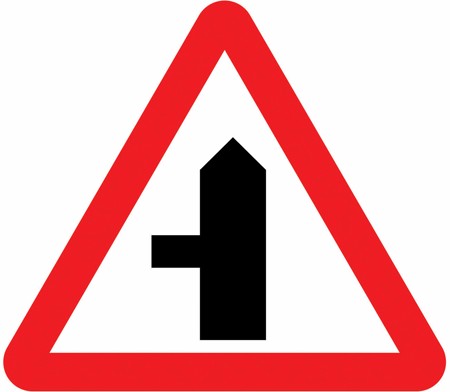 Warning - Failure to prepare for a left turn could result in dangerous approach speeds or positioning. This could endanger other road users and could result in failing your test.

WHAT DOES THIS SIGN MEAN?
This is a warning triangle to show that there is a road coming up on the left hand side.