10. Response to road markings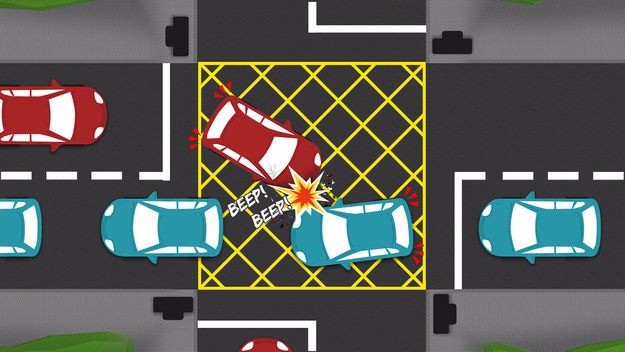 Crown copyright: Driver and Vehicle Standards Agency

You'll be marked with faults in this area for doing things like unnecessarily crossing the solid white centre lines on the road, and not following directional arrows.
Stopping in a yellow box junction when the exit is not clear also counts for this reason.
So make sure you know the rules about using them.