Doors
Doors
When you're in your car, make sure that your doors are closed as soon as you are seated. Pull the door to make sure there's no movement.
Check in the outside mirrors that the doors are flush with the bodyline of the car. Listen to make sure that passengers (including your instructor!) have closed their doors properly. Remember – you are responsible for the safety of your passengers. A door not closed properly will rattle. It could fly open as you drive along or go around a bend.
Opening doors when getting out
Observation – Make sure you check it's safe before opening your car door to exit your vehicle.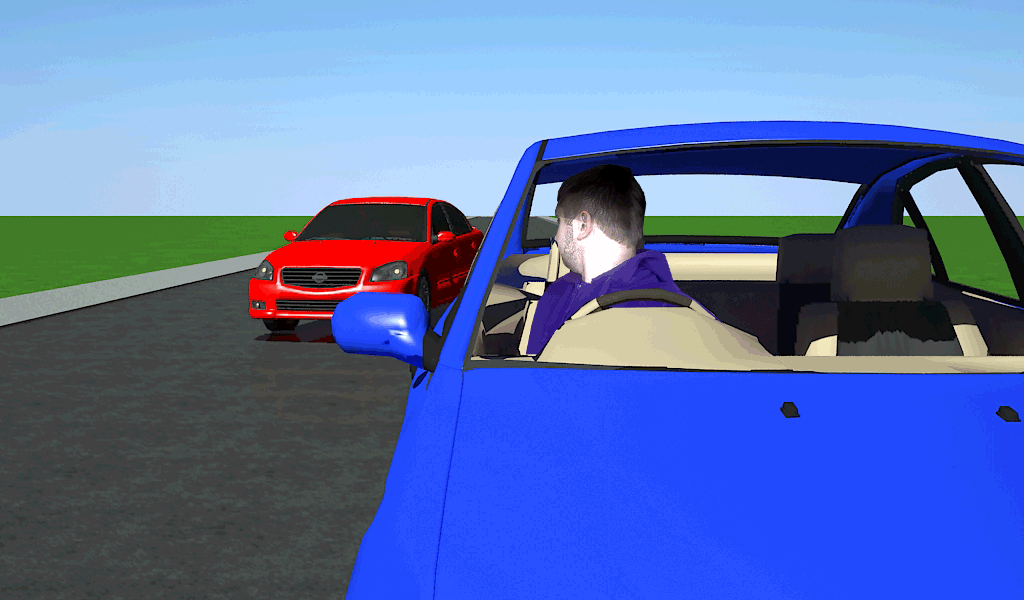 When you want to open your door to get out of the car, make sure that you hold the door with your left hand. This will give you greater control should the door get caught by a strong wind.
It is very important to make a final safety check over your right shoulder before moving off.