Narrow Road
When you stop on the side of the road, it's important that you make sure there is enough room to keep the traffic flowing. There should be ample space for a fire truck or ambulance to get through. If there isn't this space, find somewhere else to stop / park.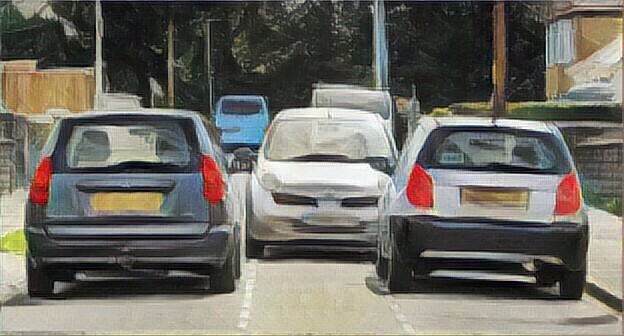 Warning - Restricting the width of the road so the traffic flow is disrupted could result in you failing your driving test.

You shouldn't park somewhere that would make the road too narrow for a large emergency vehicle (fire truck / ambulance) to get through. HC Rule 243.
WHERE IS THE BEST PLACE TO STOP ON THIS ROAD?
Complete and Continue