Biting point
Before moving off you must find your biting point. It's important that you're ready to move before you check to see if it's clear. Otherwise, you might check, decide to go and then get ready to move off. This could result in a delay between checking and moving off that's too long. You may end up pulling out on someone if this happens.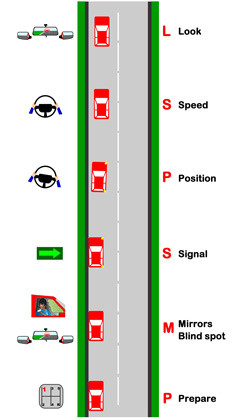 Warning - If you've taken too long between checking and moving off, you may miss traffic already on the road and pull out on another road user. This could result in a fail on the driving test.
Unless you are facing downhill, you should get your biting point before you check to make sure that you can go. You need to decide when it's appropriate to signal. Don't sit with the signal showing when you can't move out safely. The Official DVSA Guide to Driving - The Essential Skills
WHAT SHOULD YOU DO FIRST WHEN PREPARING TO MOVE OFF?
Complete and Continue