School sign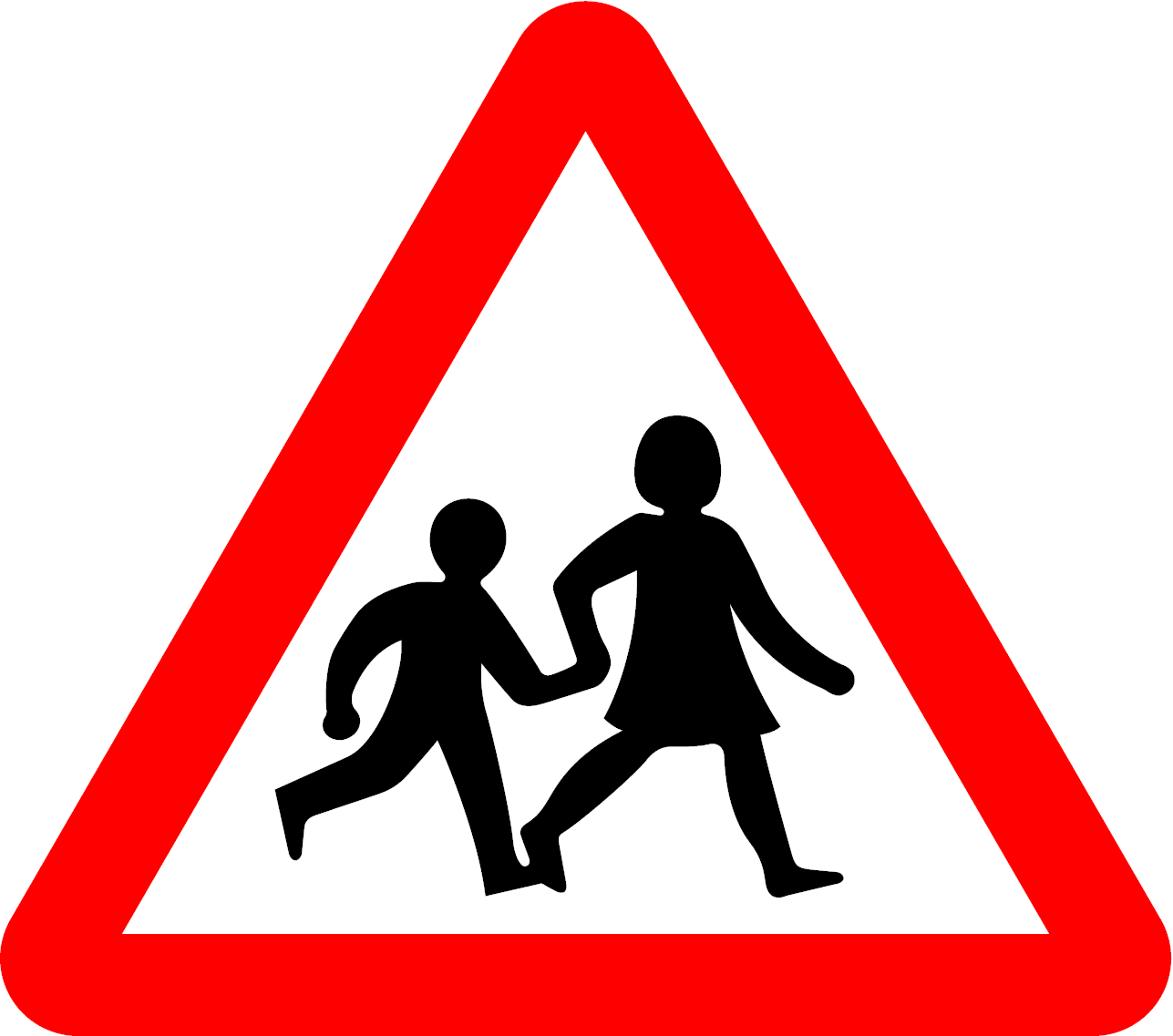 When you see the school warning triangle, there may be more young children using the roads than normal – Especially if it's within school hours. Unless you're certain it's clear, you should drop your speed and be extra careful.
Warning - Failure to drive at appropriate speeds for the traffic conditions could make it hard for you to react in an emergency should you need to. Failure to show this awareness could result in you failing your driving test.

This sign is warning you that there may be children going to or from school. To avoid having to do an emergency stop, being aware of these kinds of signs, especially at crucial times in the day, could lower your risk of having to do an emergency stop. If it's just before or after school, knowing there could be children around can help you recognise you should drive slower.
WHAT IS THIS SIGN WARNING YOU OF?
Complete and Continue